For couples in committed relationships, assisting them in understanding and applying to their own marriages, groundbreaking research about what makes marriages work, versus what makes marriages deteriorate and ultimately fail.
Location
EASTCOAST CHURCH
3A ENDEAVOUR RD. CARINGBAH, NSW, 2229
Date
SAT 14 & SAT 21, SEPTEMBER 2019
TICKET SALES CLOSE 25 AUGUST 2019
Date
SAT 16 & SUN 17, MAY 2020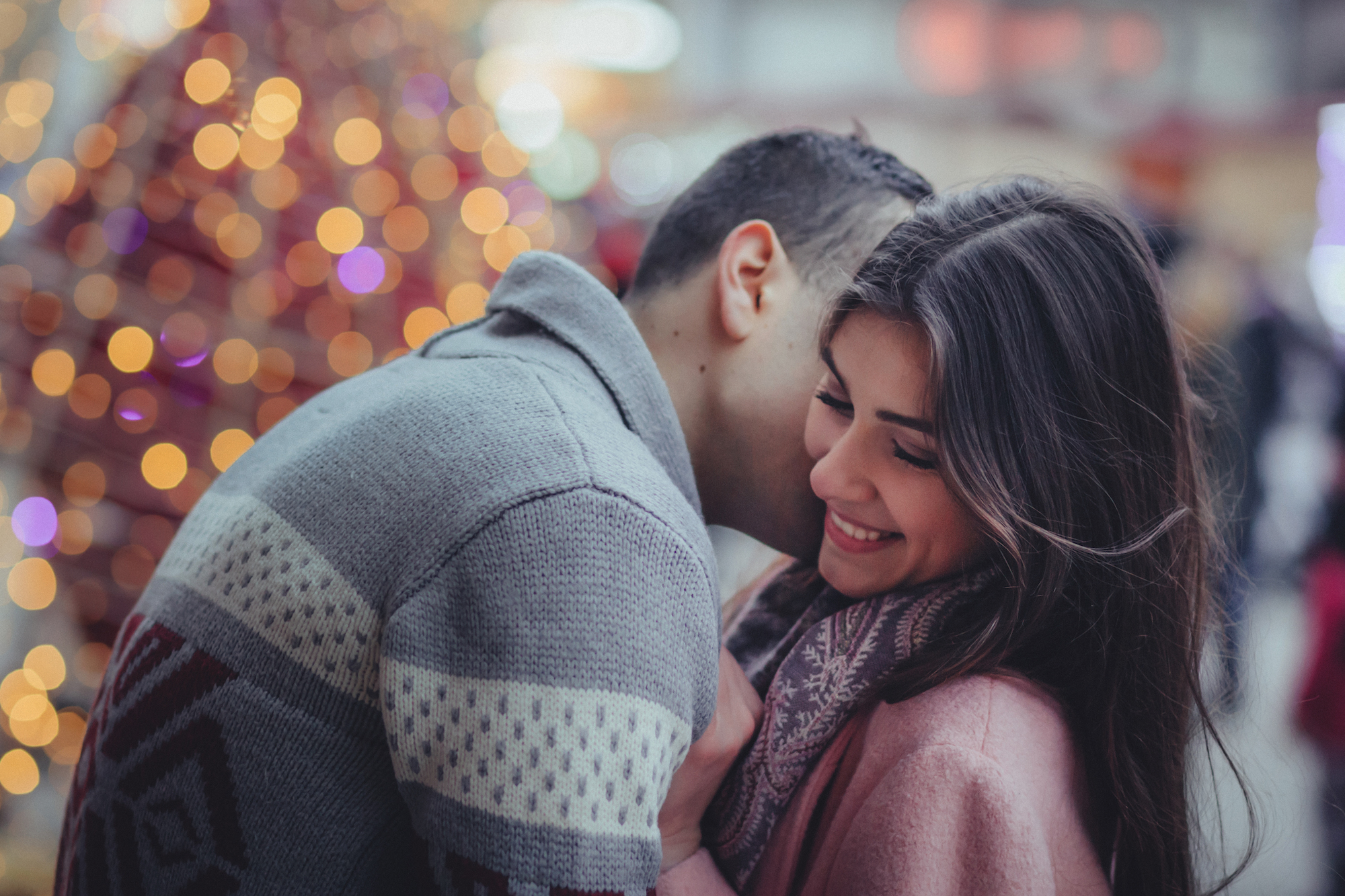 THE SEVEN PRINCIPLES WORKSHOP
The Seven Principles for Making Marriage Work is a workshop designed for couples in committed relationships, which aims to assist them in understanding, and applying to their own marriages, the research about what makes marriages work, versus what makes marriages deteriorate and ultimately fail.
Participants in this workshop will learn, and have the opportunity to practice, in a private and safe setting, the skills that have been developed from the Seven Principles ground breaking research findings of award-winning therapist Dr. John Gottman.
You will learn skills in the three key relationship areas of:
(1) conflict management,
(2) strengthening a couples friendship and
(3) creating a couples sense of shared purpose and meaning.

THE GOTTMAN METHOD
This psycho-educational workshop, developed by the Gottman Institute, is based on the four decades of acclaimed research by Dr. John Gottman and Nan Silver, which was published in their New York Times Bestseller The Seven Principles for Making Marriage Work. If you haven't yet heard of him, Dr. John Gottman, is a world renowned researcher and therapist in relationship stability.
Having been awarded many accolades for his research, including being recognised as "one of the top 10 Most Influential Therapists of the past quarter-century", Dr. Gottman also lays claim to the ability to be able to detect with 91% accuracy, which couples will divorce and which will stay together. He describes himself as not being very popular at dinner parties!
It is our hope that whether you have been married for 30 years, whether you are newly engaged or whether you are at the 7 year itch; that you will come along to this workshop to equip yourselves with the skills that evidenced based research has shown us, makes marriages work.
Join us to Learn What it is to Really Love one another.
WHAT YOU WILL LEARN IN THIS WORKSHOP
This two day, 12 hour workshop provides evidence based tools to help couples improve relationship quality and satisfaction through teaching, demonstrations and couples practice sessions aimed at:
- Developing skills in managing conflict constructively
- Gaining skills for perpetual and solvable problems
- Improving friendship, fondness and admiration
- Enhancing romance and intimacy
- Creating a couples sense of shared meaning
- Maintaining gains throughout lifetime
Couples that would benefit from this workshop:
- Pre-engaged
- Engaged
- Everyone from newlyweds to seniors
- Those who wish to enhance a good marriage
- Those who wish to gain conflict management skills
Couples that this workshop is not suited for:
- Those with severe relationship distress
- Those with significant emotional or physical abuse
- Those with addictions to drugs, alcohol or gambling
- Those with serious mental health problems
If you are unsure if you should attend, contact us and we'll help you to assess if this workshop is for you.
"We love running these workshops and get such joy out of seeing couples grow in their intimacy and learn skills to be able to breathe new, and sustaining, life into their relationship." Kerrie Lumbewe
Kerrie and Adrian, your presenters, have been married since 2008, they are both Principal Psychologists, and Directors in their two psychology practices (Motivating Marriages Psychology and Motivating Minds Psychological Practice). They are both extremely stubborn, both right about everything – even though they don't agree on everything! They really love each other, can really fight with each other and are deeply committed to marriage both personally and professionally.
Can you just imagine the psycho-analysis flying around behind their closed doors!
Together they have a combined 30 years of clinical experience, they have both completed Levels 1, 2 and Level 3 Practicum Training in Gottman Method Couples Therapy, and use Gottman Method Couples Therapy in their work with clients (and with each other!)
Presented by Principal Psychologist and Co-Director of Motivating Marriages Psychology, and Seven Principles for Making Marriage Work Gottman Leader Kerrie Lumbewe, this workshop includes:
- 12 hours of combined presentations, psycho-educational skills training and presenter role plays demonstrating the use of Gottman Skills.
- Opportunity to practice skills with your partner in a safe and private environment
- Seven Principles for Making Marriage Work Deluxe Box Set including Seven Principles Book, Couples Workbook, DVD, Relationship Skills Guide, Couples Card Decks
- Fully catered morning tea, lunch and afternoon tea

Presented by Principal Psychologist and Co-Director of Motivating Marriages Psychology, Adrian Lumbewe:
A Clinical Case Study: "Behind Sound Proof Walls: What Really Happens in Couples Therapy"
- Providing couples with an insight into what happens when a couple enters into Gottman Method Couples Therapy via clinical case study
- You will learn what happens in the Gottman assessment and treatment planning phases of therapy
- See how a therapist will begin to work with a couple to assist them in navigating their relationship difficulties
- The purpose of this presentation is two-fold, (1) offering participants insight into a next step, if they feel they need some more individualized treatment after their workshop skills training, and (2) to dispel the fears and myths that couples have about attending therapy. You will learn about Gottman Methods Couples Therapy, gentle, collaborative and non-blaming approach to helping couples understand what makes marriages work.
Location
SUTHERLAND SHIRE, SYDNEY
Date
SAT 14 & SAT 21, SEPTEMBER 2019
Date
SAT 16 & SUN 17, MAY 2020
Will we have to share our personal problems and issues with the class?
No. The class does not include sharing problems and issues publicly. Couple's exercises are done privately.
Must both partners attend or can I come alone? Since the class involves doing exercises together, both partners must participate.
My partner isn't a reader. Can we still come to the class if he/she won't read the book?
Yes, still come to class. While the book provides valuable information, the class lectures will summarise the content of the book. Each person will need the companion workbook however, to do the couple's exercises efficiently.
Should we do the exercises in the book at home or save them for the class?
The class will involve doing some of the exercises from the book so doing them first at home would duplicate some of them. In some cases, the directions for doing the exercises in class have been reviewed and updated from those presented in The Seven Principles book. The Educators also role play how to, and how not to do some of the exercises in order to help participants get the most of each exercise. There are some exercises in the book that the class will not have time to do, and couples are encouraged to do them at home after that chapter has been covered in class.
Where is the workshop held?
We are currently running the Seven Principles for Making Marriage Work workshop in the Sydney, NSW, Australia. Specific location TBA.
"We love hearing back from our previous workshop attendees, knowing that they are now so much closer to their dream of really loving each other." Kerrie Lumbewe
UPCOMING WORKSHOPS:
Saturday 14 and SATURDAY 21 SEPTEMBER, 2019
LOCATION: SUTHERLAND SHIRE, SYdney
AND
Saturday 16 and Sunday 17 May, 2020
LOCATION: TBA, SYdney